Archives
Originally published in the Herault & Aude Times in May, 2014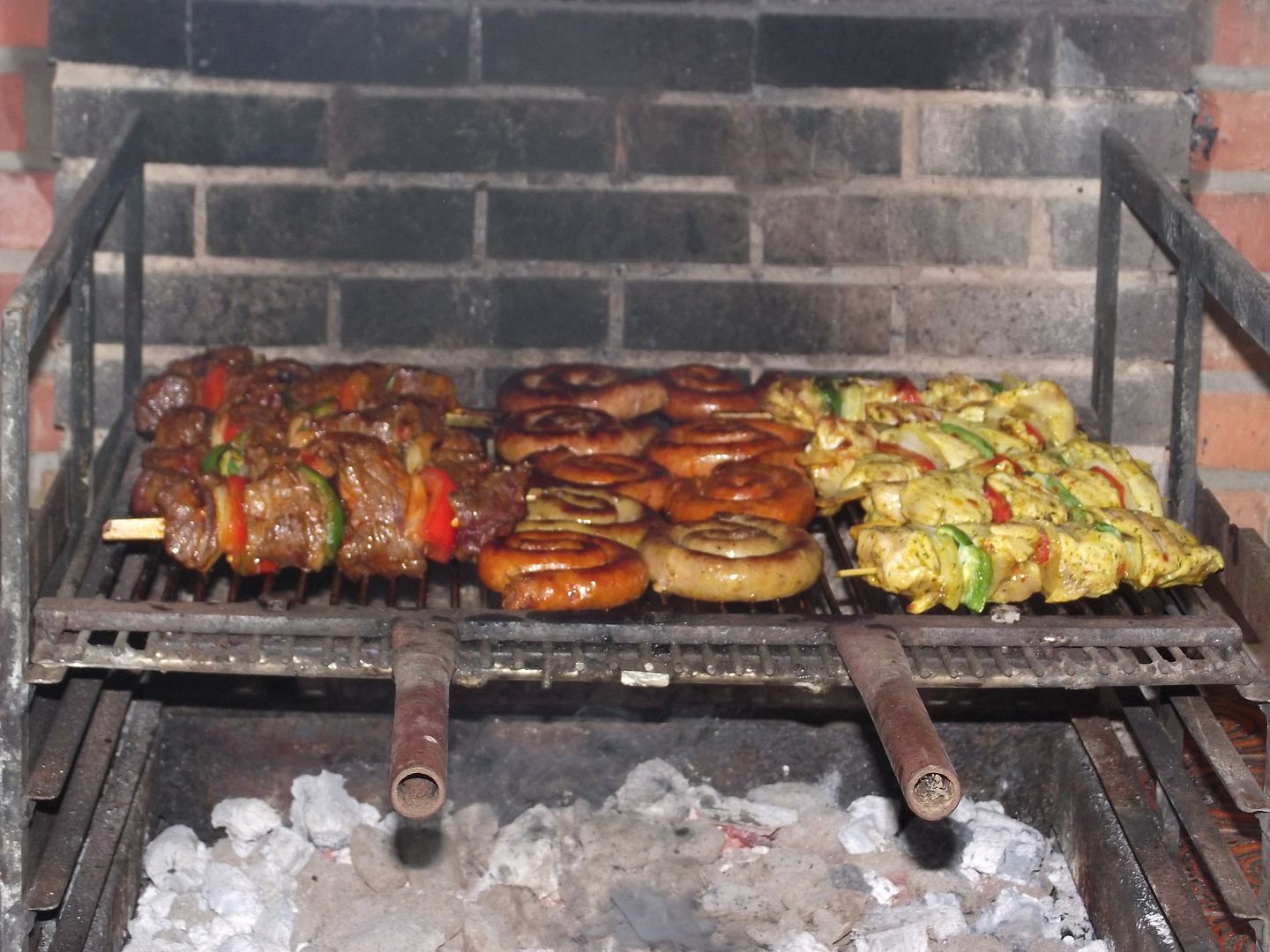 Historical research has me convinced that the origin of the word "Barbecue", stems from the old Anglo-Norman "barbeque", a contraction of the French expression "barbe-à-queue", "de la barbe à la queue", "from the beard to the tail", in which manner the kid (goat) was spitted through, and roasted slowly over an open fire. While Barbeque may be French in origin it has clearly taken the world by storm.
Today, I belong to an organization known as THE KANSAS CITY BARBEQUE SOCIETY (KCBS), it is a nonprofit organization dedicated to promoting and enjoying barbeque, and currently is the world's largest organization of barbeque and grilling enthusiasts with over 20,000 members worldwide.
Having recently moved to France, from Florida and being the only competitive cook team, so far, to represent France in the KCBS organization, I was eager to participate in the recent competition held last month in Hasselt, Belgium.
However, our house in Ventenac is currently undergoing extensive remodeling and I was unable to properly prepare for the competition and opted to participate as a judge rather than a cook team. The weather that weekend was terrible, it was cold and rainy, but it had little effect on the competing teams.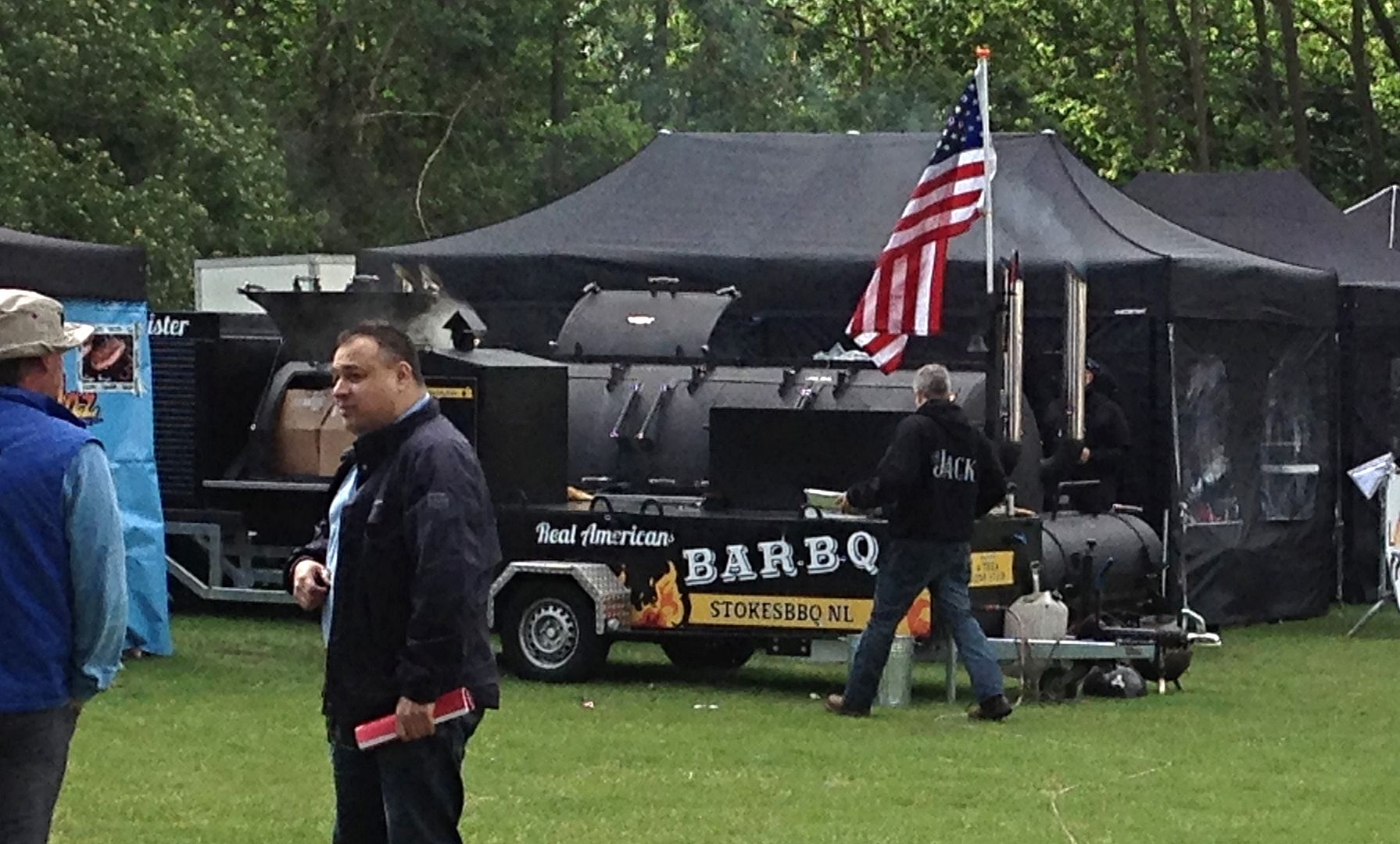 All the teams must cook meats in 4 different categories. The categories are Chicken, Pork Ribs, Pork Shoulder aka Boston Butt, and Beef Brisket. All the entries are turned in at approximately 30 minute intervals and are submitted in plain white Styrofoam boxes and are numbered blindly so that no one judging has any idea what team has presented which entry. The meats are judged on 1.) Presentation 2.) Taste 3.) Tenderness. Each box must contain a minimum of 6 samples as there are 6 judges at each table. Here is a typical turn in box of ribs
While many people will argue over what is considered real Barbeque and what is not I for one believe that the gathering of family and friends around a grill or bbq pit is as close to a primal instinct as you can get. I love to play with fire and food. I have several different types of cooker now and each has it's own distinct character and function. It's funny how the arsenal grows based on recipes I have developed and the deferent techniques I employ.
Judging by the looks of the DYI Brico's around me, the barbeque season is upon us once again, as for me it's always barbeque season! Barbeque styles vary regionally and in fact, globally. However the intent of KCBS is to promote the American Style of Barbeque and so far, from what I have seen of their International effort, they will continue to dominate the scene.
So I say "When in Rome do as the Romans" Break out your gear and get cookin! After all, it's a French thing! For recipes and general information regarding outdoor cooking I recommend www.bbq-brethren.com Look for certified KCBS cooking and judging classes to be held this fall in Ventenac en Minervois.
I can be contacted at Charredapron@icloud.com